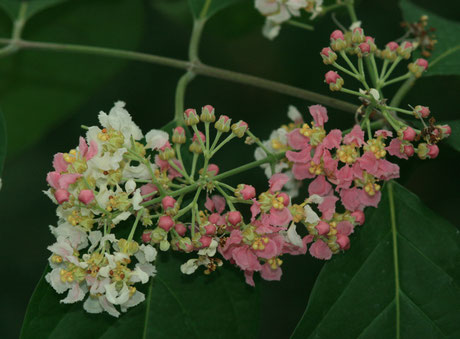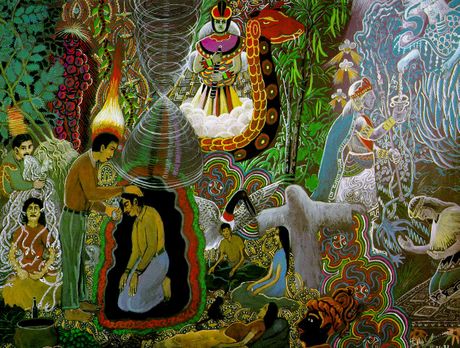 "Ayashuasca - Doctores, Veetalistas and Ayahuasqueros"
Samstag - 05.11.2016
17 Uhr bis 20 Uhr
Ort wird bei Anmeldung bekanntgegeben

Nähe S-Bahn Storkower Str, U-Bahn Samariter Str..

Teilnehmerzahl: begrenzt auf 9 Personen

Zur besseren Planung und Vorbereitung bitte ich Sie sich unter ricordii@posteo.de anzumelden.
Pleace send an message to ricordii@posteo.de
bilingual meetup - english-german
Ich möchte euch herzlich zum ersten Treffen des Grünen Runden Tisches einladen - Ethnobotanische Gespräche.
Unser erstes Treffen wird den großen Doctores  des südamerikanischen Amazonas gewidmet, den Pflanzen des Ayahuasca und deren Nutzung von den peruanischen Ayahuasqueros (Ayahuasca-Schamanen) des Ost-Abhang der peruanischen Anden.
Ich werde euch das Buch von Luis Eduardo Luna zeigen und den Sammlungen seiner Beobachtungen, die er dort niedergeschrieben hat während seiner vielen Forschungsjahren in Peru. Und wir werden uns die Visionen des berühmten Malers und Künstlers Pablo Amaringo zusammen anschauen.
english:

I would like to invite you to the first meeting of the Green Round Table - Ethnobotanical Talks.
At our first meeting we will look the great Doctores of the South American Amazon, the plants of the Ayahuasca and their use of the Peruvian Ayahuasqueros (Ayahuasca-Shamans) of the eastern slope of the Peruvian Andes.
I will show you the book of Luis Eduardo Luna and the collections of his observations which he wrote there during his many years of research in Peru. And we will look at the visions of the famous painter and artist Pablo Amaringo.